People are generally a bit nuts around the year end holidays, slightly out of touch with reality. It was then, when I boldly set my plans for this year's sporting events. I must have been high on Christmas pudding as I thought I will be so incredibly organised this coming year and super productive with work, so that besides killing the currency transfers space I will have plenty of quality time to spend on exercising and having days of fun with Kriss.
It might have been reading too many @bfeld posts over the holidays, about how he manages 500 emails per day, runs ultra marathons and does not get a bit stressed.
It does not work like this for normal people.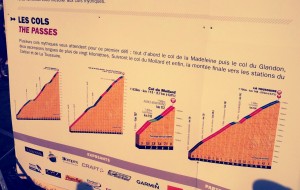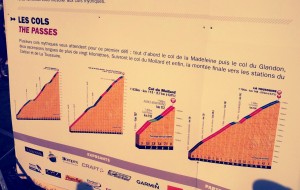 Just back from my 5th l'Etape du Tour – it was hard. I could just about take the first 25km long hors categorie climb to Col de la Madeleine, but already at the bottom of the second of the four monsters I started having too many existential thoughts. It was on the climb to Col du Glandon, when I noticed a  one-legged cyclist passing me uphill among masses of others. Emotionally in pieces as I was taking the last two climbs in the frying sun, the squeaking from my left crank driving me nuts. The limited amount of blood that made it to my brain was enough to reason, against any other part of my body, that I have done it four times – I shall make it this time too.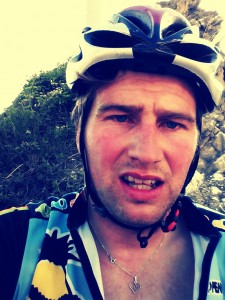 I reached the top of La Toussuire in 11 hours 6 minutes, 3932nd across the finish line. Although 9 000 cyclists signed up, only 4 400 made it to the finish ahead of the broom wagon. Although it was the hardest course of the last 5 years my two friends finished in the top 400 (~7,5 hours). It was also the very same stage where Estonia's hopeful young rider Taaramäe dropped off the lead a couple of days later in the Tour.
Looked at the results and listened to my body after the finish. It was not about me being exceptionally weak or the course super hard. It was only about lack of exercise – the climbs and miles I did not do this year. Too many days I spent in the office and many weekends behind my laptop. Don't get me wrong though – riding a stage of the Tour de France with the huge peloton of enthusiasts across the world is an experience I might be up for even the 6th time.
A similar story unfolded at the beginning of May in Kiev, where I ran my first marathon. It was only a few weeks before the event, when I stumbled on the course elevation profile and worked out that it has 700 meters of climbing involved over the 42km. This almost compares to 1500m climbing of the gruesome Jungfrau mountain marathon, which is a totally different category.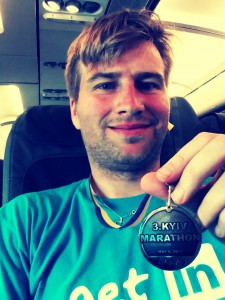 This certainly killed my plans of trying to beat Taavet's 3:49 time. Somehow I managed to make it to the finish after 4:35 with some of my Ukrainian friends still supporting me across the finish line. The post race totally consumed and empty feeling in my body was a weird experience.
Now there is just one more physical challenge left in September – the half-ironman in Ireland. The reality has caught up with me – there won't be any time for serious exercise. I'll just try to tough it out.
Related articles