Entering Tanzania we find ourselves in another National Geographic scene. Rolling hills of tea fields and rows of ladies clipping away the harvest. What they don't show on the NatGeo channel is when it rains.
We're already behind time. I was hoping to make it to Dar by the 5th to find parking and fly out on the 7th. Now there is also the thundering sky that we have to race away from and many times unsuccessfully. Riding wet is very unpleasant, riding in the dark is even worse.

Dar is the only decent port on the African east coast. All goods arrive there and are then transported to the landlocked countries in the middle of Africa. The TanZam highway is just a normal single-lane tar road with a lot of trucks using it. Given the shortage of time that was our only choice, without any opportunity to explore.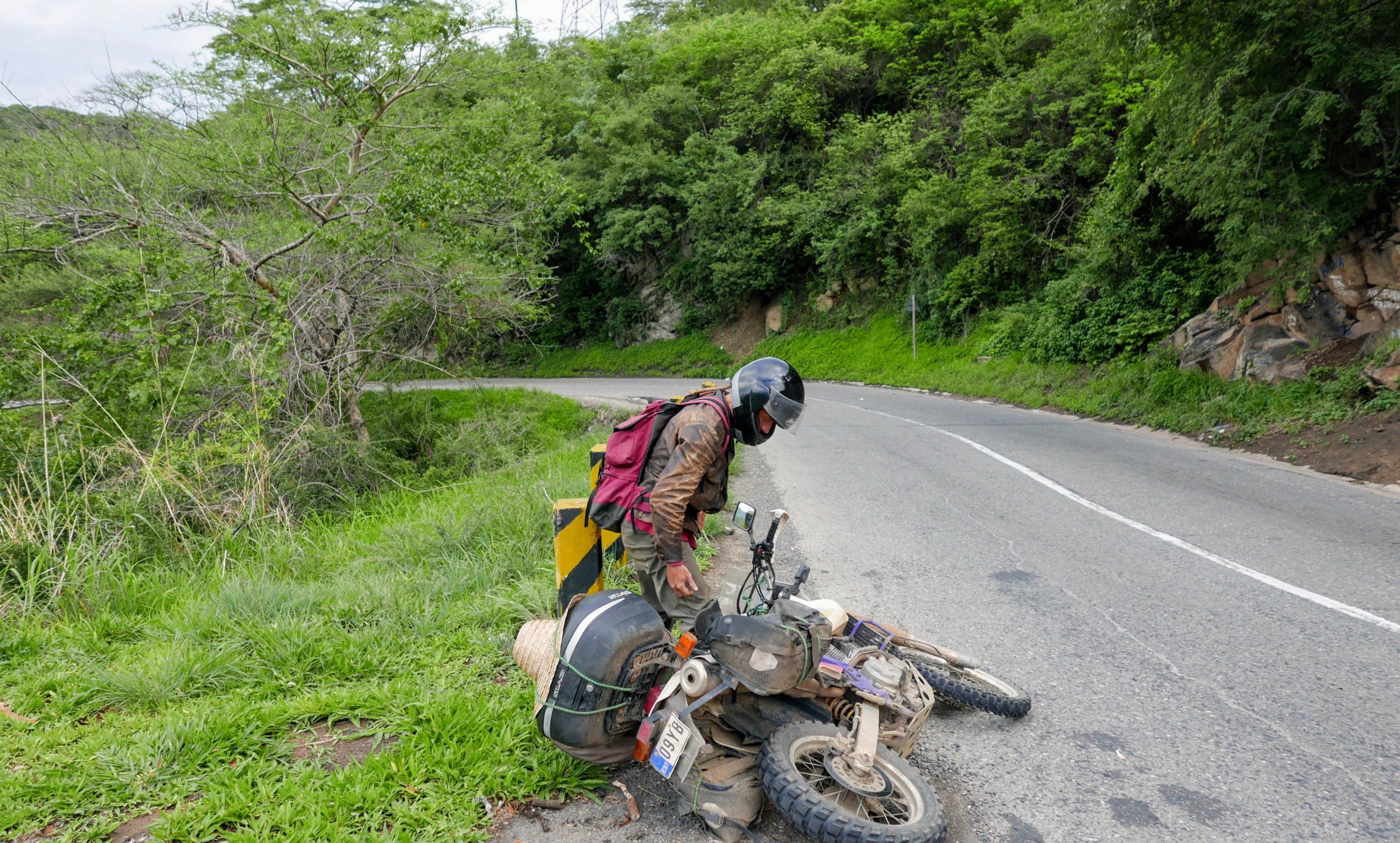 The road follows a TanZam railway line that goes from Dar to Lusaka, Zambia. The 2000km railway was funded and built by the Chinese in the 70s at the height of the cold war. Its purpose was to provide access to the sea for Zambian copper without crossing any of the apartheid controlled countries. The railway never reached more than 1% of utilisation.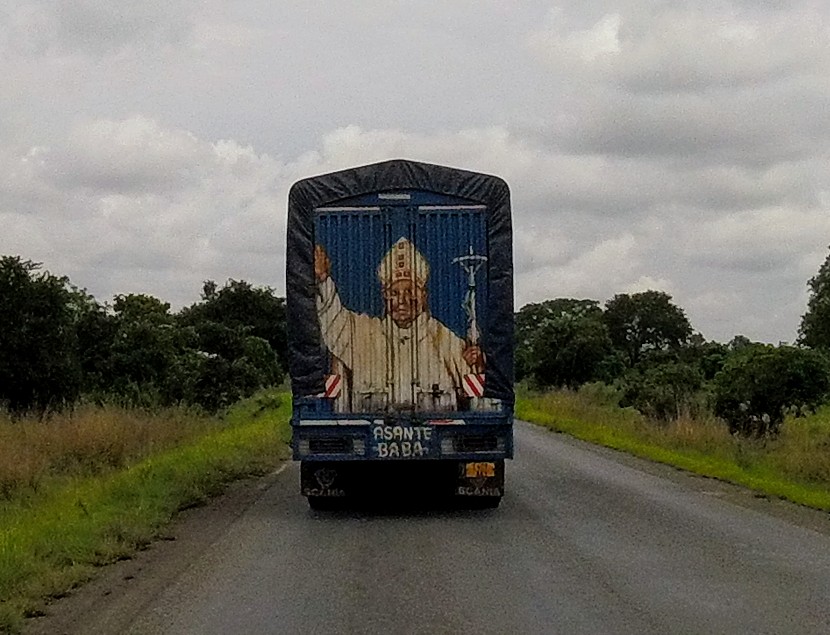 First time during this trip we turn back from the chosen shortcut. We would have been sledging downhill in this mud for the next 20 km. No grip on tyres and it keeps pouring.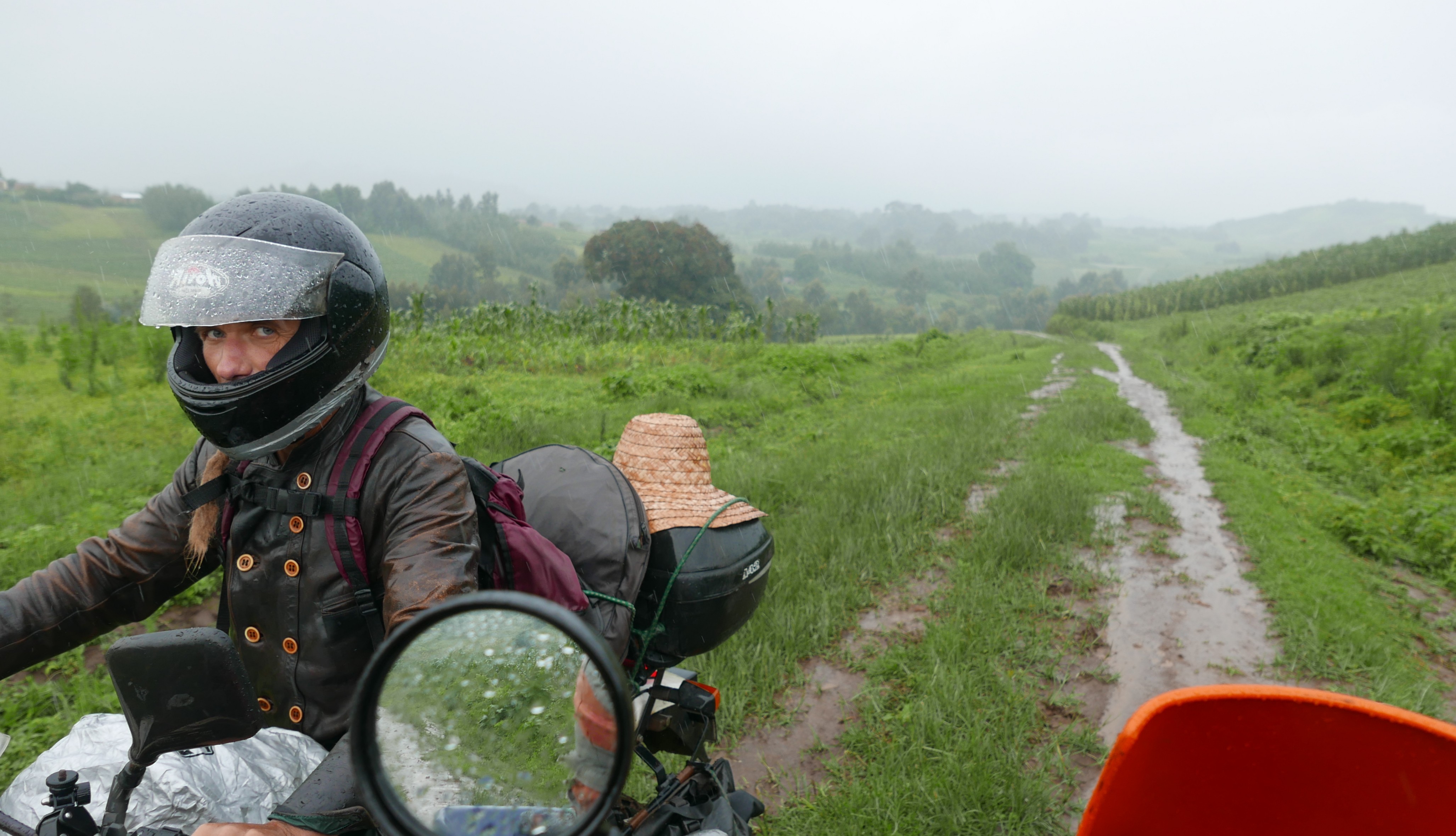 It is raining so heavily that we've given up camping and are using the $4 guest houses, which are very basic, but come with a warm shower and a decent bed. In our last night we're hit by another shower and have to stay overnight at a truck-stop with the tanzani truckers. The truckstops are villages 40km apart and are booming industries with dozens of restaurant-sheds, bottle-store-sheds, fixing-a-mechanical-problem-with-a-hammer-sheds, barber-sheds, etc. When the night falls at least 50 trucks park up in each of these stops. I once saw a NatGeo documentary about HIV (like this one) where they covered what's going on in the African truck stops as the prime breeding places for the virus. I think they were talking about Tanzania or Kenya and there were crazy numbers of truckers, who gets serviced every day at these stations. The pic is in the morning, when most of the trucks have already left.
On the road we meet two cyclists – William from Portugal and Kane from Japan. William started from Cape Town and has been on the road for 4 months, roughly the same route as us, but through Zimbabwe rather than Zambia. Kane had been going for 5 years already and covered most of our globe. His last stretch will be up the east coast, through Europe, Asia and finish in Japan. Maybe just another year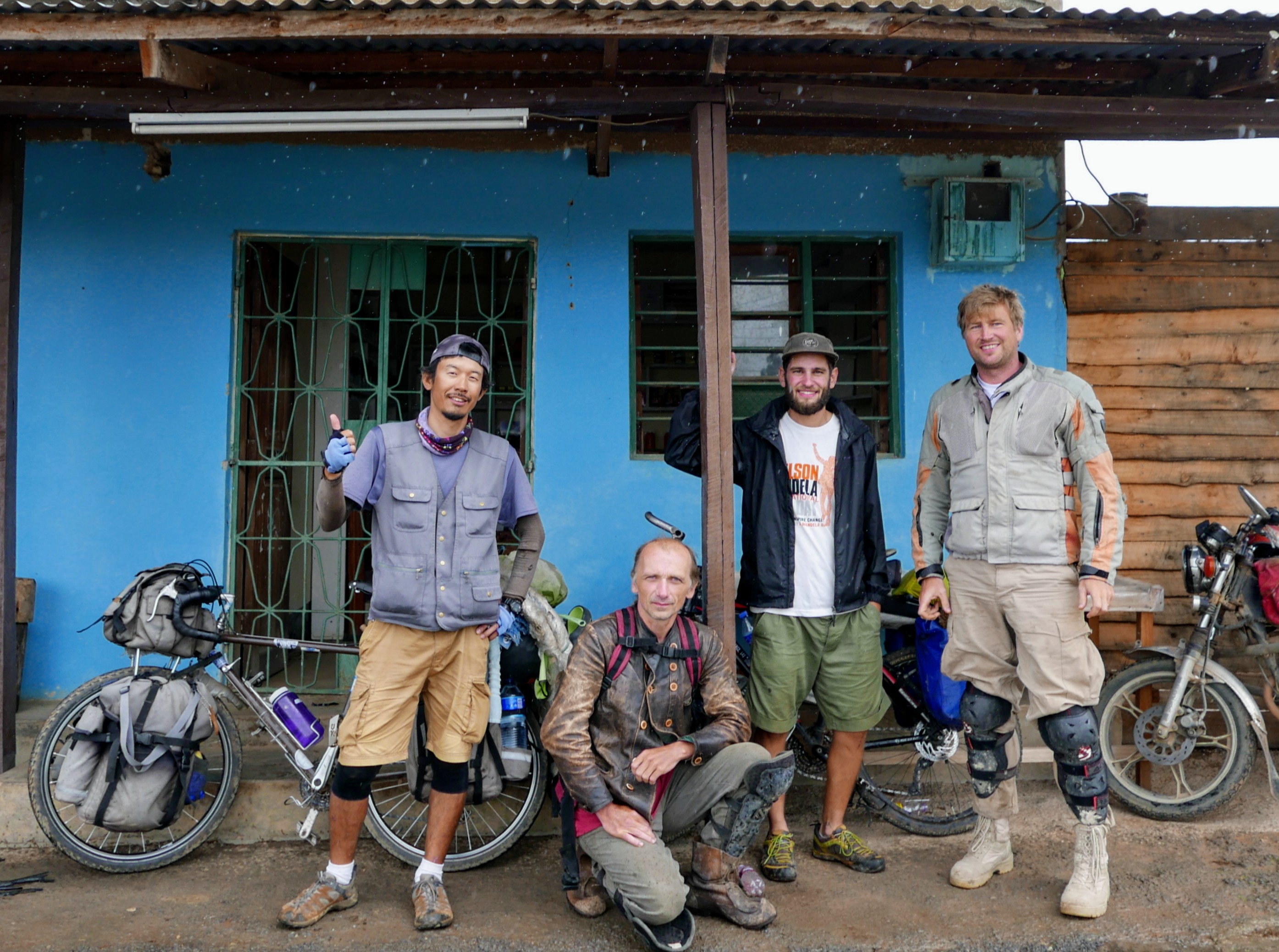 Finally we make it to Dar-es-Salaam. It is already a massive place with 5m people and endless suburbs with a sea of people on the roadside. Dar is estimated to become the 2nd largest city in the world after Lagos by 2100 with over 100m people. Intriguingly Lilongwe is expected to be in top 5 with 100m people too, however they only have 500k today.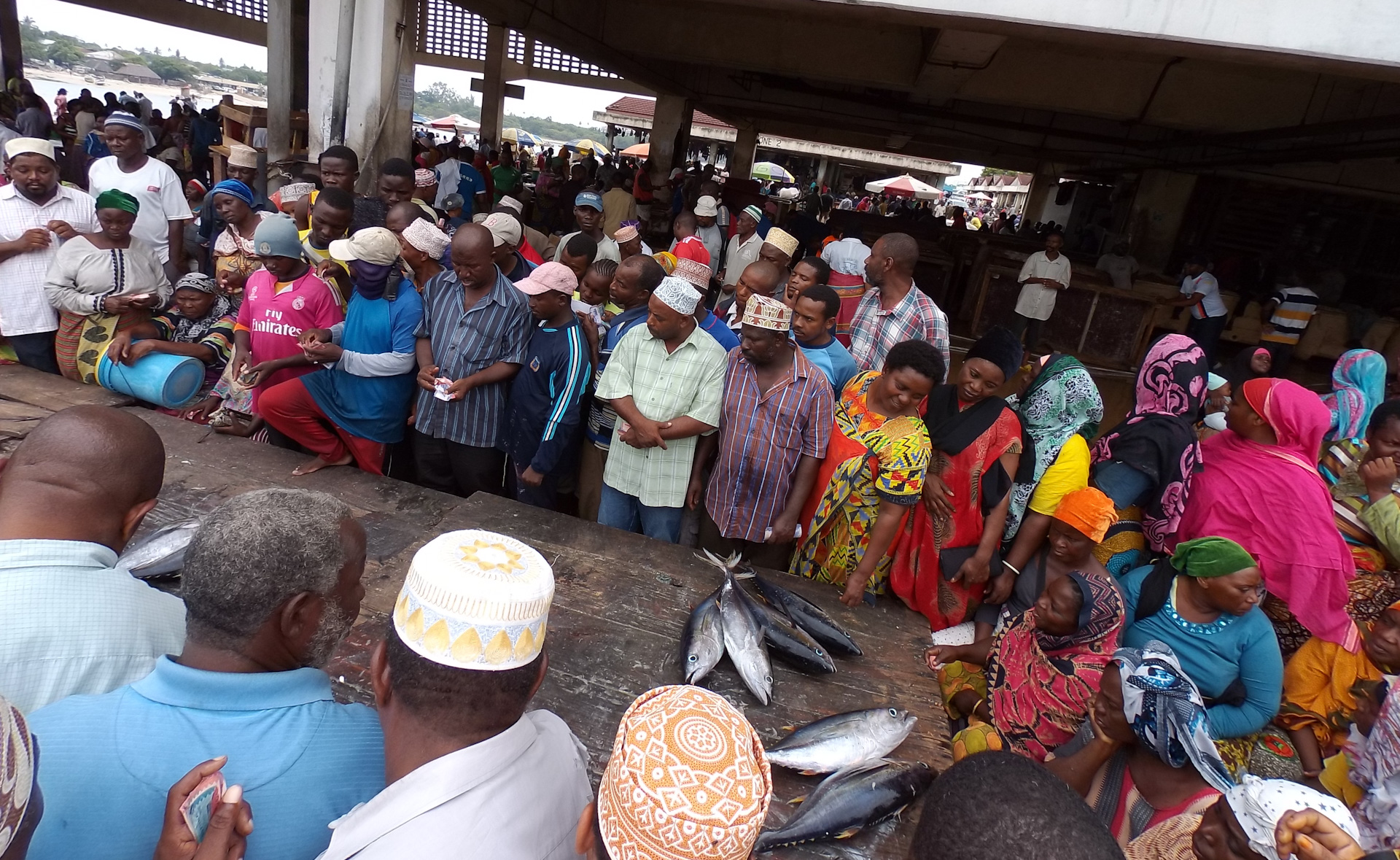 I have been talking to Hussain, a local biker, whose contact I got from Ali and Grace we met on the road in Zambia. Hussain has asked around and found someone, who has space for our bikes for a year. There are no more than 50 bikes in the 5m city. Motorcycles, other than the 125cc chinese pikupiku, are rare and lucky for us bikers in such a small community look out for each other and also the travellers passsing by.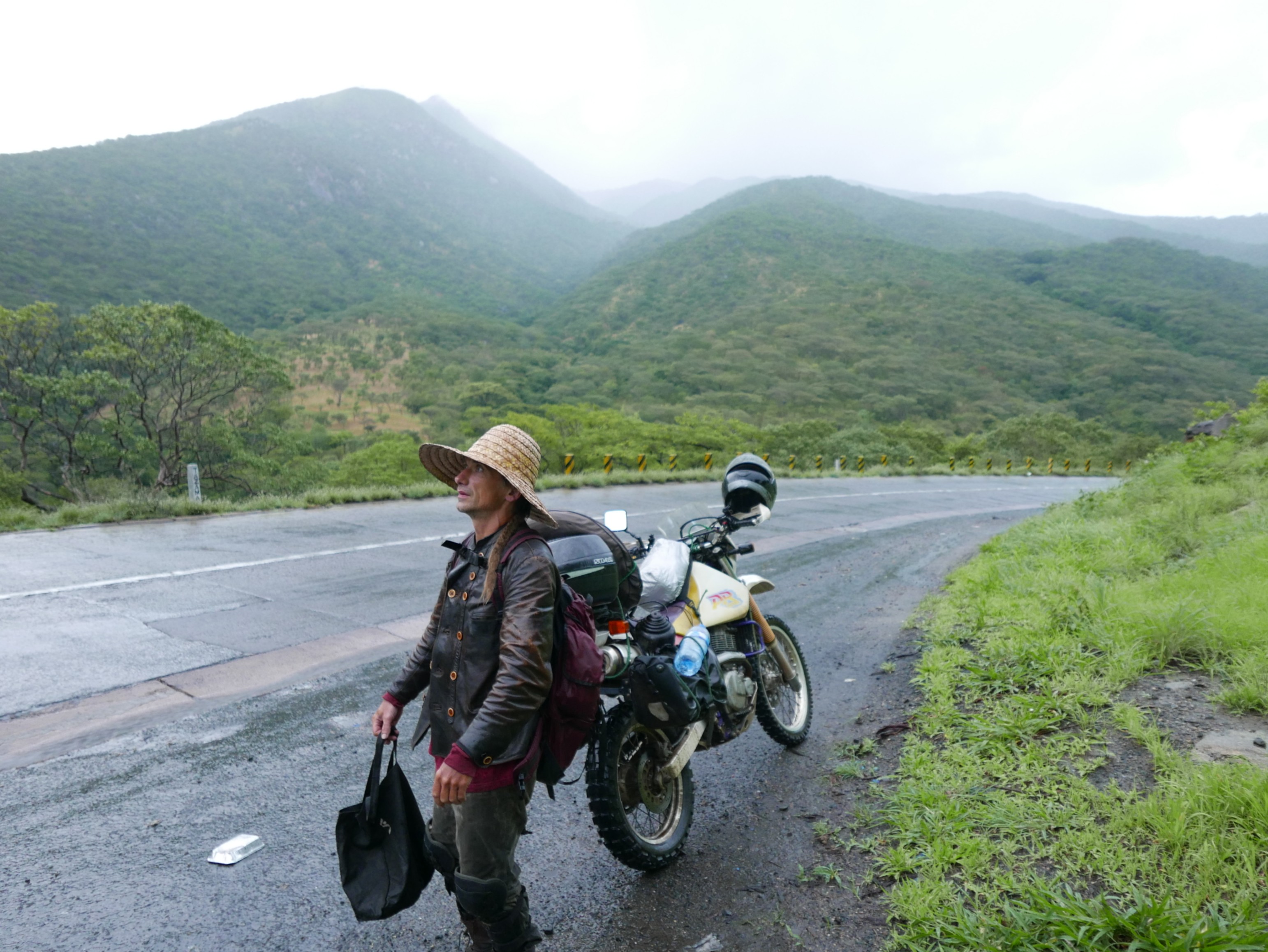 Juka is refusing to leave yet. He'd like to stay on for a week or two, explore the coast and the southern parts of the country, let the rain soak in. The yard where our bikes will stay is closed on a Sunday, so we make the deal that Juka will take Kotilda there with Hussain tomorrow night and I found a cheap ticket for this afternoon to Birmingham. A good 600 euros cheaper than flying to London.