The minute we enter the border zone, we're surrounded by a couple of assistants. They were easy to shrug off on the Botswana side as we stamp out of the country in a civilised manner. A queue of trucks had started many miles back and led to the river front, where two platform-ships were ferrying the trucks across the Zambezi river one at a time. There is a lot of shouting and hustling to pack as many human-porters and the two bikes around one of the trucks. The whole atmosphere is getting tense fast as we set sail on our 3 minute journey across the river. I'm asked to pay the fee – which is quoted 70 pula (6 eur) per bike. This smells high, and there is no price list, so I hastily hand over the 70 pula that I have for two bikes and speed off the ramp as we're already unloading.
The endless line of trucks are ferrying everything and anything from South Africa to the peoples of Zambia, Zimbabwe, Congo, Malawi and go back empty. These countries grow and manufacture virtually nothing and being landlocked rely everything to be brought in via South Africa.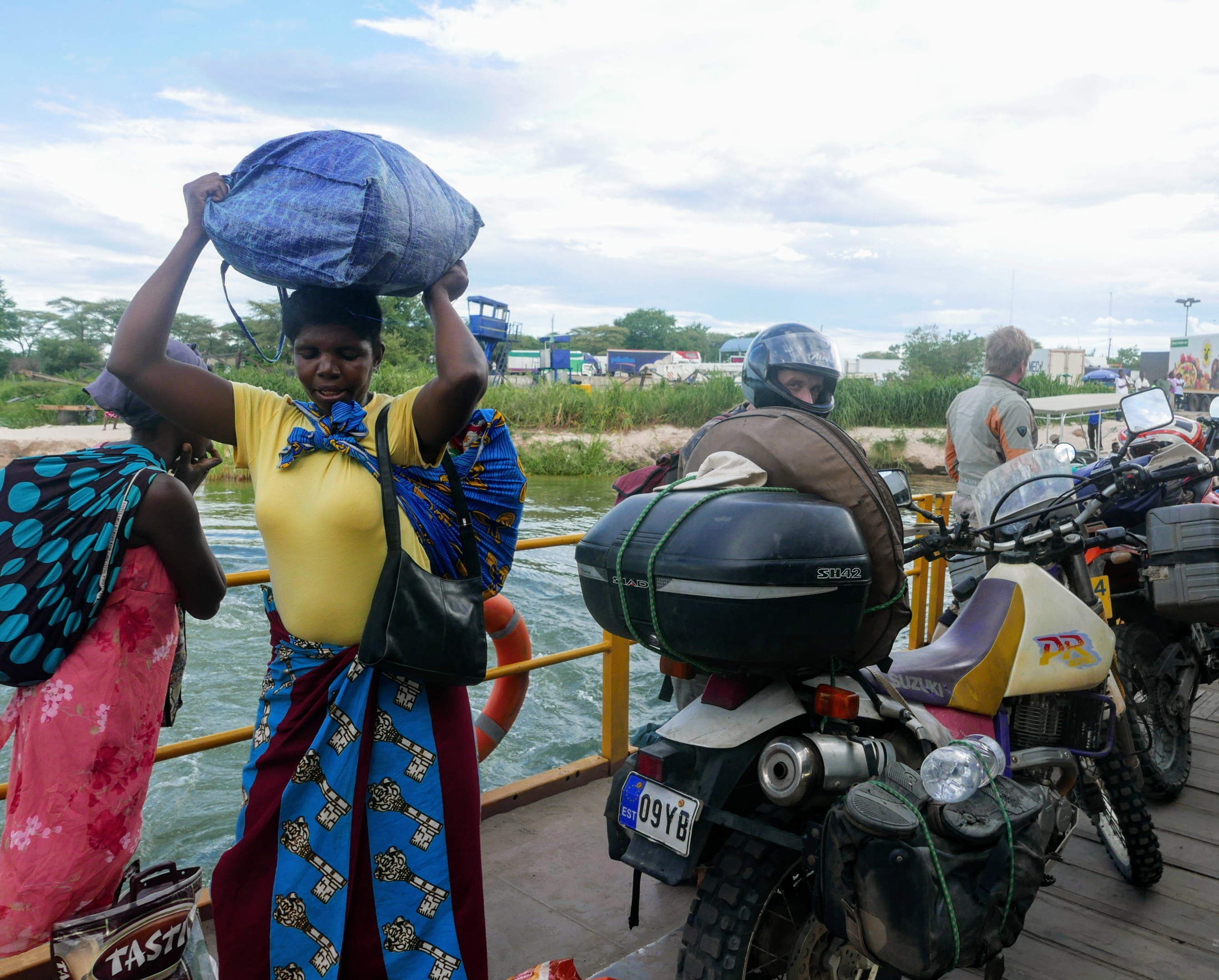 As soon as we hit the border zone entering Zambia it gets much worse – suddenly there are 10 assistants around us quoting 10 different fees we'll need to pay and papers we need to fill. Urgency is created with: "come quick, the XYZ will soon be closing down for the day". We're the only sweating whites in the hot sea of people in the border zone. The assistants clearly think we're nuts as we're trying hard to ignore them. Kriss gets pretty stressed. I had also let my guard down in the comfortable, tourist friendly Namibia and Botswana. The Zambia border post was nothing special in the African context – the assistants, touts, shouting and hustling is almost exactly what I should have expected. In fact these guys weren't joking about the offices closing down – the list of things you need to do are: a visa, interpol entry approval, customs temporary vehicle import, toll fee ($20), council tax, carbon tax, 3rd party insurance. There was plenty of form-filling and running around. The touts didn't lie – once we were done it is dark, the gate was closed and the dude with the key had gone home. At the end we rode out of the pedestrian gate without showing any document to anyone. Felt like a bit of a waste of time to fill these papers. We have clearly crossed back to the normal Africa I know. I personally take pleasure in the hustling. I can go completely zen and just negotiate until the officials get tired and have had enough of me.
My friend Dirk told me that he used to go to Zambia 15 years ago to drive a 4×4 back from a friend. He said it is a cool country, but said in no way we should drive in the dark. It is common here for big trucks to drive without any lights on in the night. You don't even see what's gonna hit you. We wanted to get away from the border post and the next possible stop was Livingstone 80km away, named after the first European to see and write home about the thundering Victoria Falls. Next day we check this wonder of nature out too.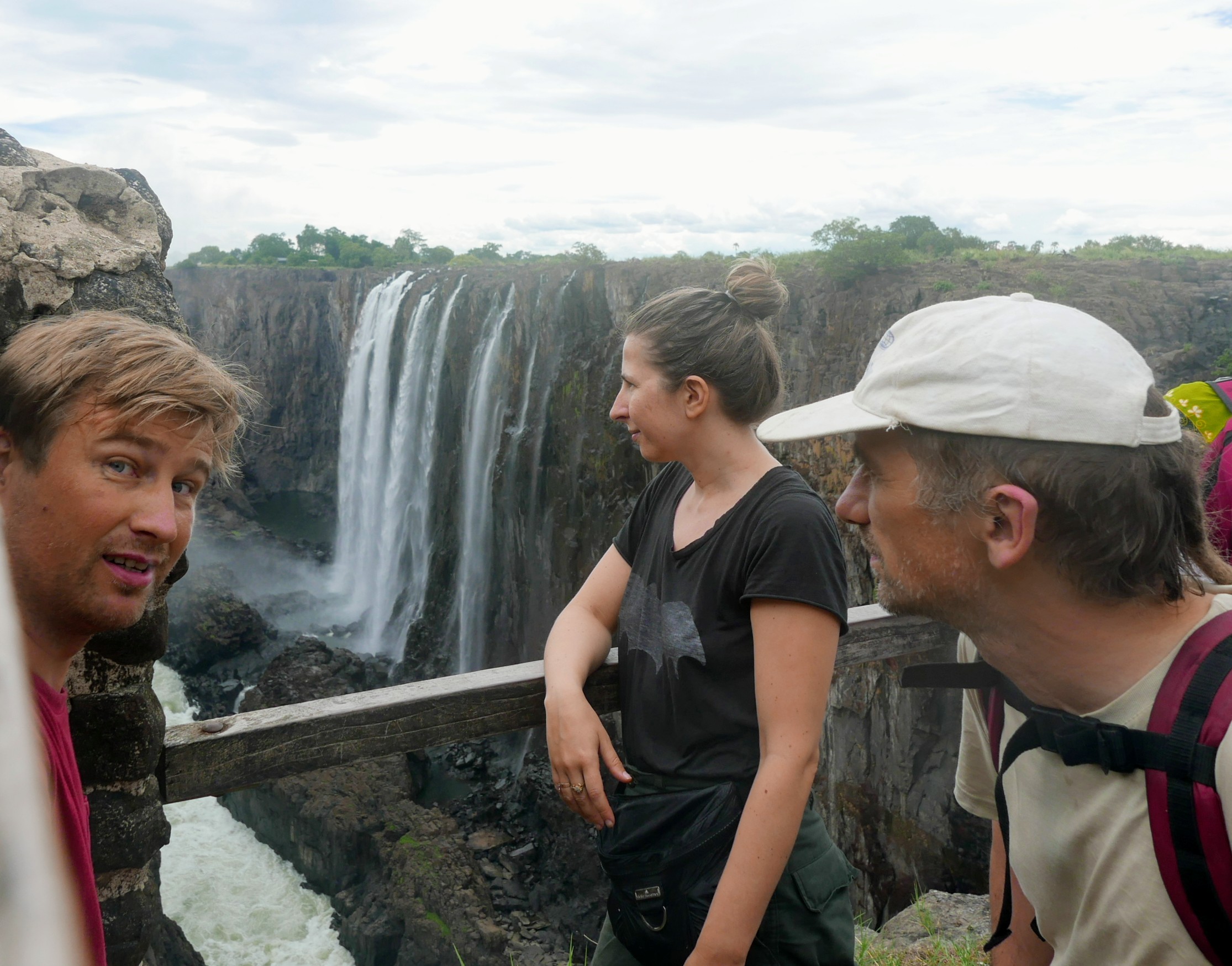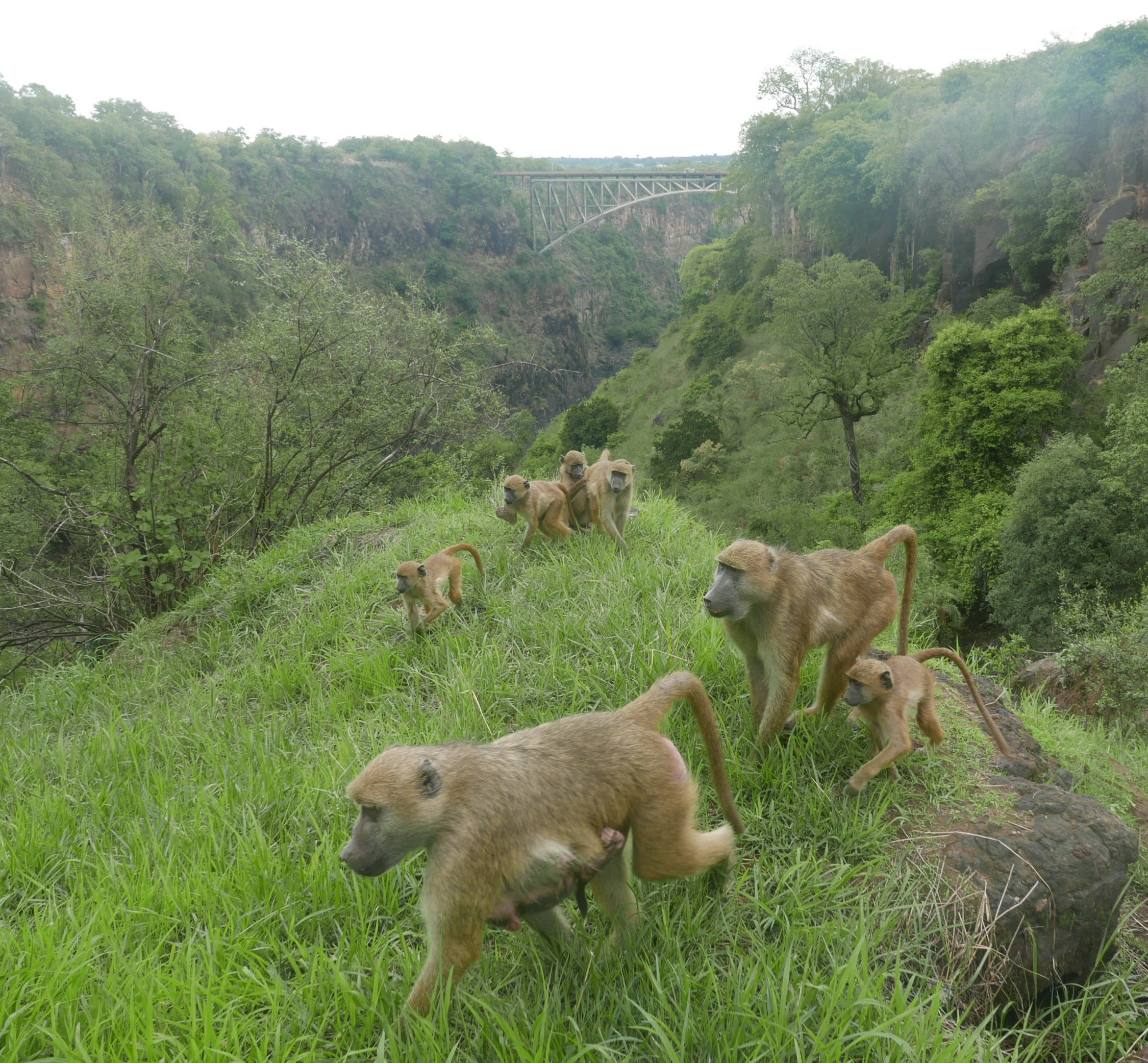 Kriss was still off balance from the border, so she was very kind to pay for a lodge in Livingstone. Two things we found out on the border. One was that my passport had run out of empty pages and while I took a multi-entry visa to Zambia, I couldn't get a visa to the next country into this passport. I had already played with the idea of flying to Tallinn for a couple of days over Christmas to be home with my parents – now there wasn't really another choice than to do that and hope to get a new passport at the same time.
The other thing we noticed was that one of the papers was a temporary import permit (TIP) for the bikes, valid for a month. The paper quoted a ridiculous fine of 200 usd per day for overstaying the TIP. This means we can't park our bikes in Zambia even if we wanted to. After some research I find it is the same in Tanzania and Kenya, if you're caught in a checkpoint or on your way out they will just confiscate your vehicle.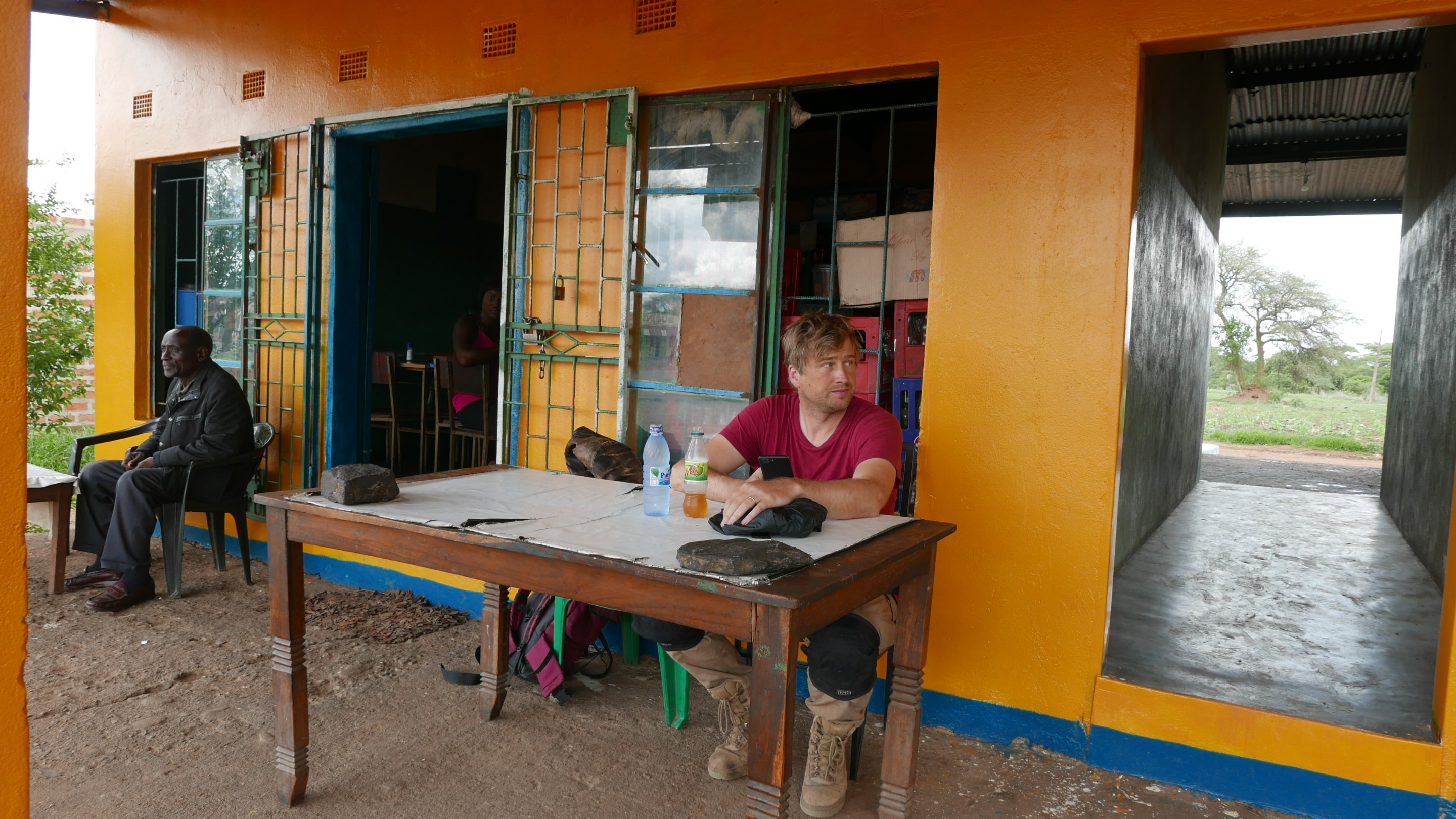 A lot has changed crossing from Botswana. The south side of Zambezi was a semi-desert with spots of grass after the rain, this side there is just grass with green pastures as far as you can see. People have changed a lot too. There is much more of them, 16m in the country, and they definitely have more of a social life. The bar-shacks are back with broken loudspeakers blasting african rhythms. Petrol is expensive 1.1 EUR and looks like the road-tax has efficiently been converted into good tarmac, such that the endless bicycles can enjoy the contribution of the few, who can afford petrol. There are a lot of bikes on the highway. Boys on sturdy machines pedalling enormous bags of wood coal up the hills.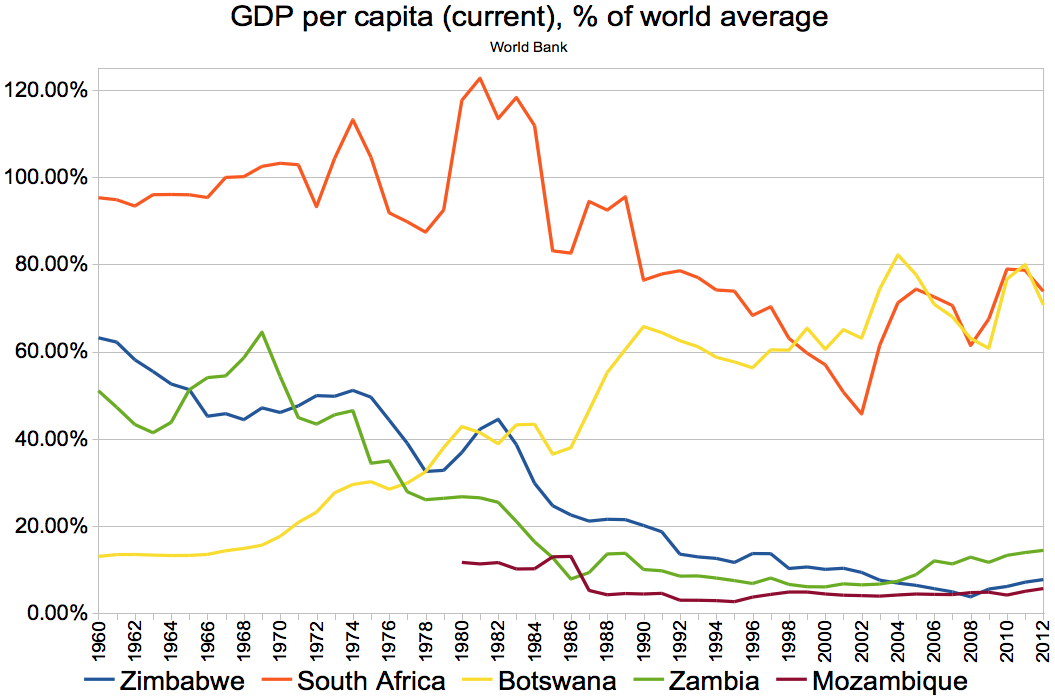 Zambia was so far inland that Arabs never reached it and Europeans didn't get here until Cecil Rhodes discovered copper, then linked up to the ports in South Africa and Tanzania. Today it is one of the less corrupt countries in Africa, although life hasn't been easy since the price of copper tanked in the 80s. Like in many other countries, the copper mines have been given away to the Chinese. In turn they provide the funds with which Zambia can employ Chinese companies on construction projects. Chinese are already the 4th largest group of migrants after the neighbouring Congolese, Zimbabweans, Malawis.